Where is the real estate market going in Q2 and Q3 of 2021 and beyond? Well not to infinity, but in the short term most predictions are of continued growth through 2021 and slowing through 2022.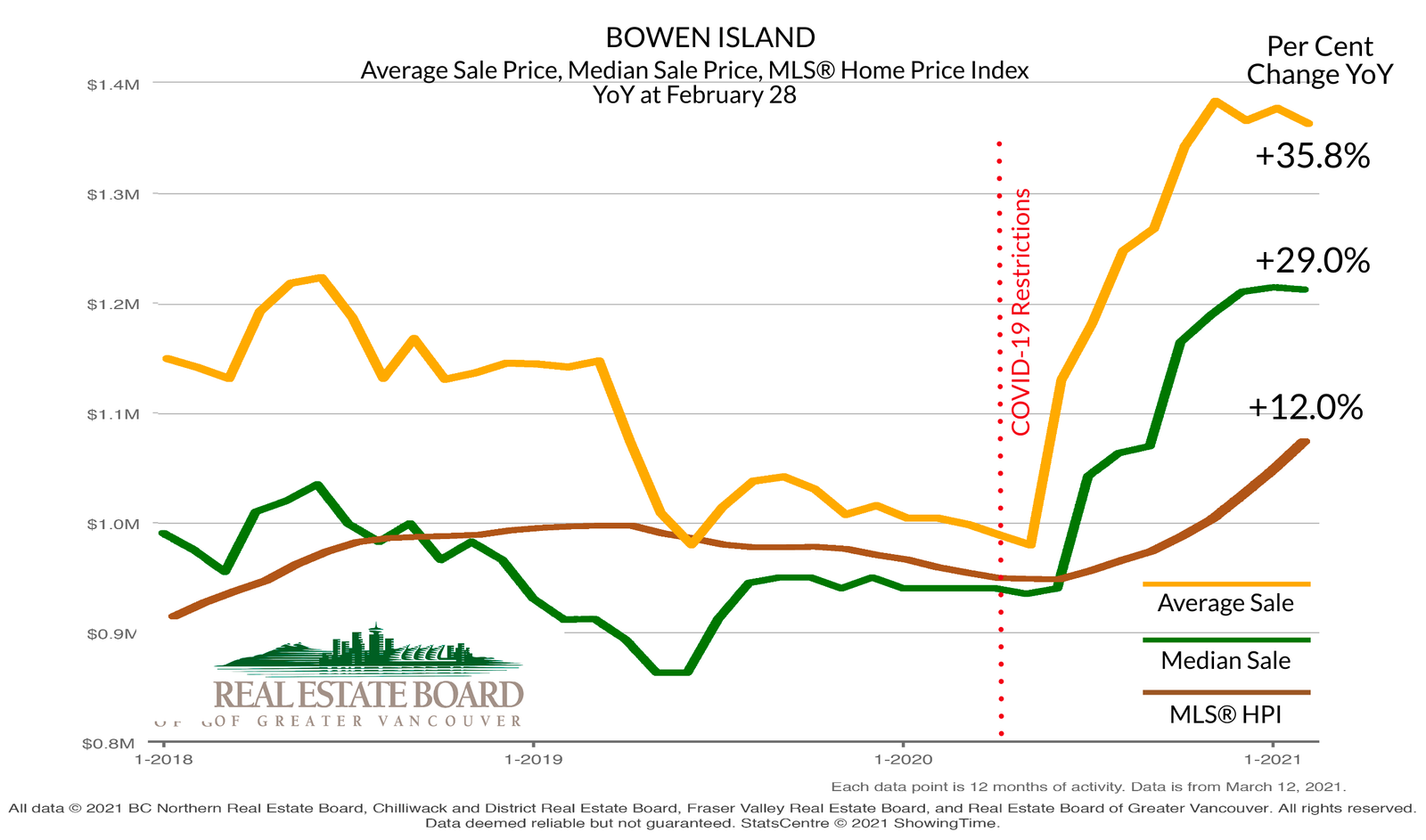 The mid-March Canadian Real Estate Association quarterly forecast predicts national home sales to "fall by 12.6% [...] in 2022. This easing trend is expected to play out across Canada as higher prices and a lack of available supply impacts all areas of the country, as previously pent-up demand in exhausted, and as the urgency to purchase a home base to ride out the pandemic fades along with the virus itself.
[...] On a monthly and quarterly basis, sales are forecast to begin trending down towards more typical levels through the latter half of 2021 and into 2022. Limited supply and higher prices are expected to tap the brakes on activity in 2022 compared to 2021."
Robert Hogue of the Royal Bank of Canada, believes the Canadian housing market could see a record-breaking year in 2021 that sees a cool down in 2022 [and] estimates that sellers could continue dominating housing markets due to the low supply. Murtaza Haider and Stephen Moranis, writing for the Financial Post, reported that "The rapid escalation of housing prices during a pandemic-induced recession is fueling debate about what's behind the surge and whether regulators can or should do something about it."
Forecasters seem in agreement that the housing market looks good for sellers through Q2 and Q3 but the economic outlook coming out of COVID will have an impact on real estate, especially if mortgage rates begin to creep up. On March 11, the Financial Post reported that Moody's Senior Vice President David Beattie "does not anticipate a persistent move higher in long-term bond yields or mortgage rates. While rising yields indicate an improving economic outlook, the recovery is expected to remain "uneven and fragile," he said in a note. 'Will a 25-basis-point increase in the five-year rate dampen mortgage demand significantly? No,' he told Reuters. 'But a 100-basis-point increase would.'"
On Bowen, the lack of inventory has already begun to flatten the growth curve. After a sharp increase in Average Sale Price from June through November 2020 (+39.2 per cent), the curve not only flattened, it declined slightly (-1.5 per cent) December through February. Even with this flattening, statistics show the market well ahead year-over-year. The Average Sale Price was up +35.8 per cent over February 2020, and while this was the largest YoY increase recorded across the Real Estate Board of Greater Vancouver, including the Sunshine Coast and Whistler, Bowen is the only municipality which has shown a flattening trend in Average Sale Price since December 2021. MLS® Home Price Index, Median and Average Sold Price, Median Price per Square Foot, and Annual Dollar Volume of Sales set new record highs.


This is largely attributable to low inventory. There are many reasons why sellers may be sitting back: They may have concerns about selling and moving during a pandemic; they may be waiting for prices to peak; or they themselves may be waiting to see more inventory. Historically, monthly levels are at their lowest at the end of January and rebound in February; this year they have continued to decline, matching the 10 year low recorded in January 2018.


Like other more rural areas, Bowen remains attractive to buyers, record high prices do not seem to be a barrier and, with Bowen's low inventory, there is increased competition for desirable properties. If the changes from March 2020 have taught us anything, it's that forecasting can fall well short of reality. This said Q2 and Q3 will continue to reward sellers.
1 YoY: Year-over-Year represents previous 12 months activity.
STATS ON BOWEN is an analysis of detached homes activity on Bowen Island
Published mid-month of the month following.
If you would like STATS ON BOWEN sent to your inbox,
WE DO NOT SPAM.
You will only receive email related to the STATS ON BOWEN monthly reports.