Record-setting pace on Bowen Island continues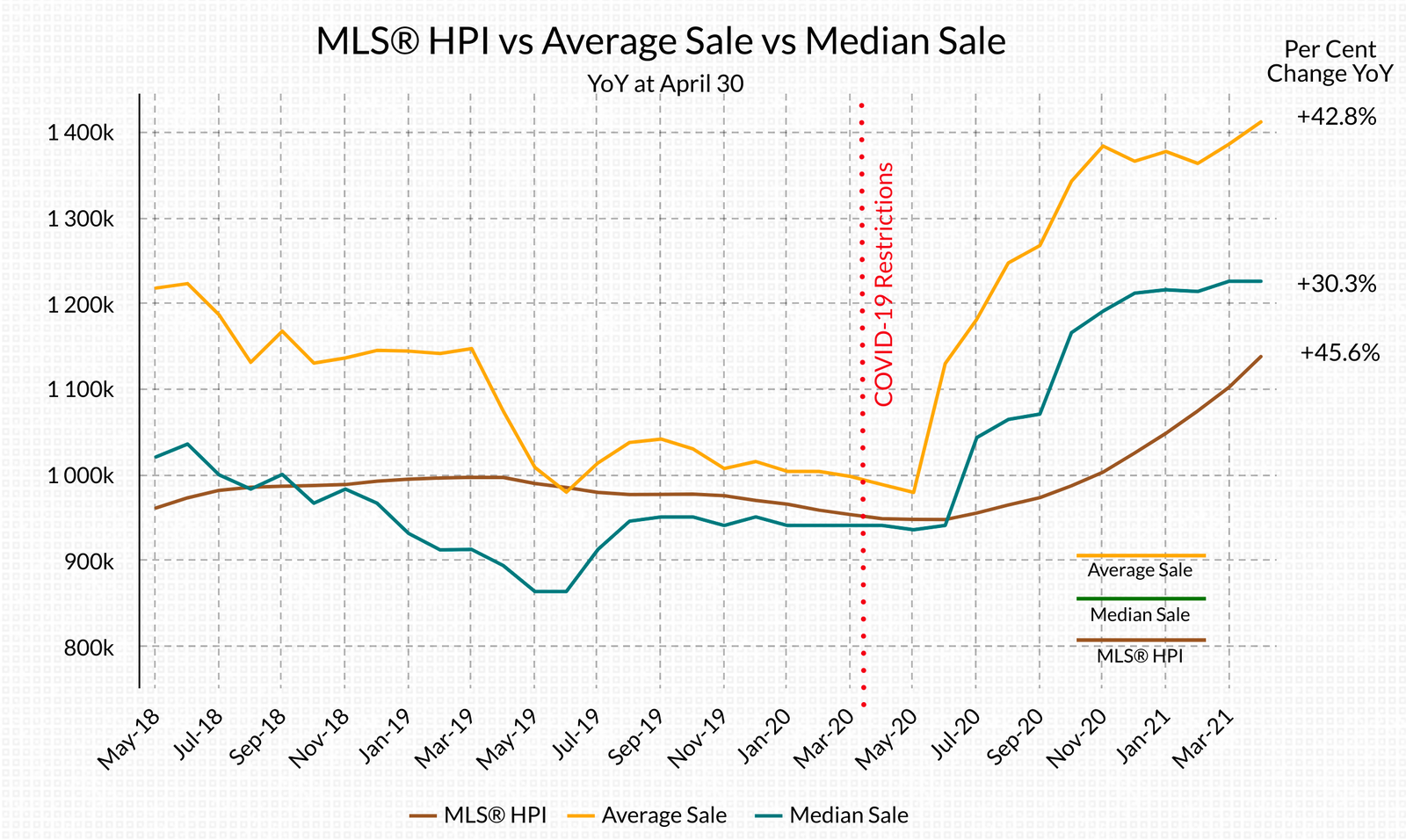 The benchmark price for Bowen Island increased 45.6 per cent YoY and 7.9 per cent MoM to $1,359,800—more than double that for Metro Vancouver
where the benchmark price increased 20.9 per cent YoY and 3.2 per cent MoM to $1,755,500.
As Bowen real estate becomes increasingly more expensive, the island is losing its reputation as one of the more 'affordable' municipalities in Metro. Traditionally in the 20 per cent of municipalities with the lowest benchmark prices, Bowen is now in the middle of the pack with an MLS HPI® of $1.36  million, within $60,000 of the mean HPI of $1.42 million for Metro municipalities.
Roll over graphics for additional information
1
While the current market is exciting for sellers, buyers are being caught in multiple offer situations, and the sale of detached home is exacerbating the decades-long difficulty of finding rental accommodation on Bowen. 
The BC Real Estate Association's Q2 forecast is for home sales across the province "to shatter previous records," said Brendon Ogmundson, BCREA Chief Economist. "However, there are early signs that markets are calming from the frenetic pace of recent months and could balance out over the second half of this year."
2
"Record low interest rates, increased household savings, a strengthening economy and a continued focus on living space during the pandemic are all factors that are helping to bolster demand while steady price growth is encouraging more sellers to list their homes" (Keith Stewart, REBGV's economist)
MONTH OF MARCH – DETACHED HOMES
Low  $1,200,000       $1,199,000
High $2,400,000       $2,549,900
• Average Sale: $1,581,892
• Median Sale: $1,359,460
MLS®HPI: $1,137,017  •  Average Price: $1,410,790  •  Median Price: $1,225,000
YoY Lots Average Sale Price Range
$29.05–11.96 per sq. ft.

1  https://www.vancouverrealestatepodcast.com/march-2021-rebgv-statistics-package/
2  https://betterdwelling.com/mortgage-changes-may-accelerate-canadian-property-bubble-not-helpful-big-six-banks/
STATS ON BOWEN is an analysis of the detached home market activity on Bowen Island
Published early- to mid-month of the month following.
If you would like STATS ON BOWEN sent to your inbox,
WE DO NOT SPAM.
You will only receive email related to the STATS ON BOWEN monthly reports.