Bowen real estate market increases continue to outpace Metro Vancouver
Click this link for the interactive report.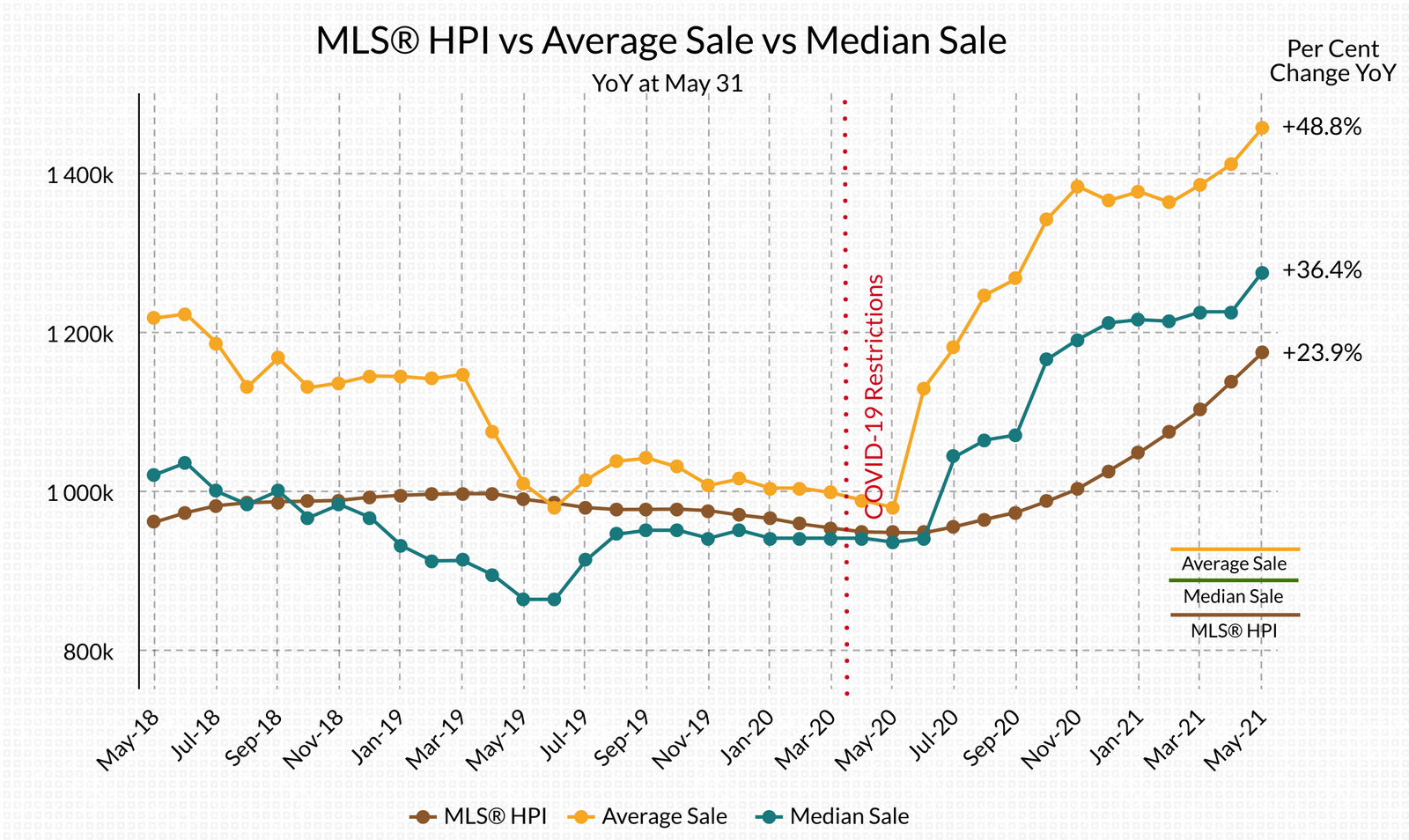 Comparing the last 12 months of activity (YoY), the MLS® Home Price Index or benchmark price for a detached home on Bowen Island in May 2021 increased 23.9 per cent over May 2020, up $226,932 to $1,173,525, and the highest percentage increase in Metro Vancouver. At 22.2 per cent Bowen also lead in the YoY benchmark price change from May of 2018 to May of 2021.
The number of sales and the price paid has increased steadily since July of 2020 with YoY metrics setting new records, including MLS® HPI, median and average sold price, median and average price per square foot, number of sales, and dollar volume. The lowest price paid for waterfront property YoY was $2.6 million (excluding a 137 acre outlier), and the average price paid was $3.2 million. The average lot size was 0.9 acres.