British Columbia Real Estate Association (BCREA) predicts low mortgage rates to remain low until 2023.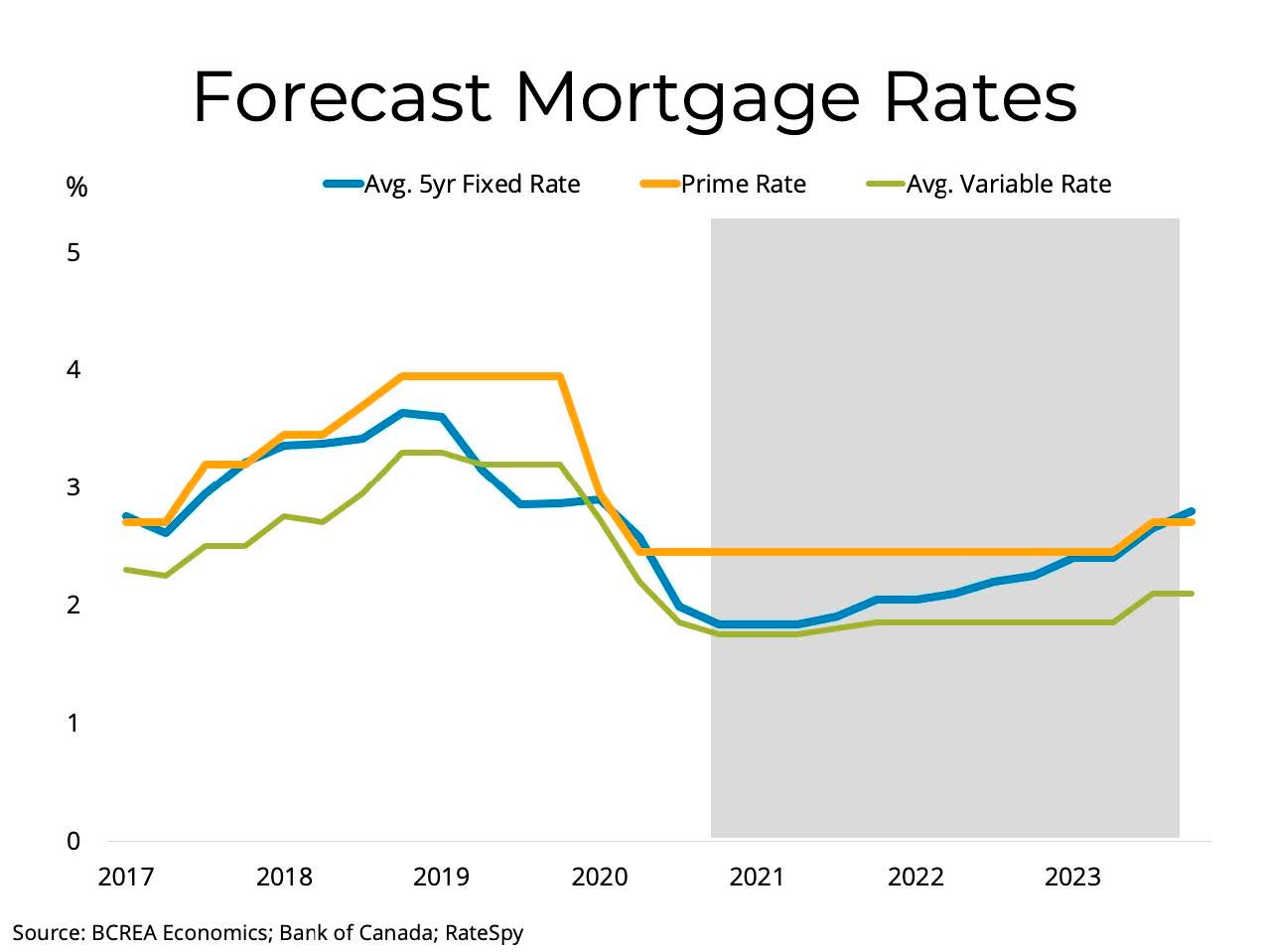 Very low inventory levels in all categories have created upward pressure on home prices and low inventory levels have reduced competition in the market, resulting in a strong seller's market entering into 2021. 
On the buyer's side, record low mortgage rates have created an opportunity for buyers to lock in a very low rates.
It's a great time to look at the Bowen Island market - we're the size of Manhattan Island but with only 4000 people (and very different wild life). We invented social distancing!