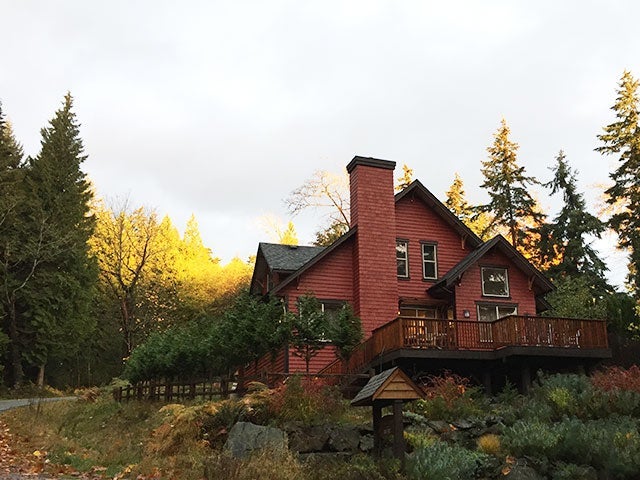 BOWEN ISLAND is a unique market for real estate. We have a very broad spectrum of age, quality, style, location and value of housing across a limited inventory of homes, as demonstrated by the current MLS® active listings for Bowen.
Listings range from $22.998,000 to $535,000, which is comparable to the range of detached homes listed across communities served by the REBGV (Real Estate Board of Greater Vancouver); however, on Bowen this range spans just 29 listings.

Market recovery on Bowen after the 2009 slump has been slow, with the median in most categories measured by MLS® not showing sustained, positive, growth until 2014 and not stabilizing at pre-2009 levels until the first quarter of 2016.
The Benchmark Home Price on Bowen grew by 42.7 per cent from January 2015 through August 2017, tracking the REBGV benchmark price, which grew by 45.2% over the same period. For the first time since mid-2010, Bowen is tracking mainland growth, albeit at a much lower dollar value.

Bowen Islanders selling homes were relieved to watch as median number of days from listing to contract decreased dramatically over this same period from 118 days to 21 days
While this stabilization and growth has been dramatic, the statistics are from MLS® listings for existing detached homes, so it does not correlate to an accompanying growth in population on Bowen Island.
However, this growth in sales has contributed to some extent to the rental housing crisis. Homeowners who needed or wanted to leave Bowen during the slump were unable or unwilling to sell their homes, choosing instead to rent them. As the market improved these homes were sold, often to new owners who wanted to live in them. The tenants were faced
with finding new homes in a market without any dedicated rental stock–a scenario that continues today.
Although there is no statistical source to point to the reasons for the relatively recent increased interest in Bowen Island real estate, it's not unreasonable to point to several probable factors.

If we look at what makes a place desirable
—
price, safety, education, and green space
—
Bowen is very appealing.
PRICE
: For activity during the month of August 2017, Bowen Island had a benchmark home price of $941,900 compared to $1,615,100 for REBG
—
29 per cent lower than the region and 4th lowest behind Maple Ridge, Pitt Meadows, and Delta.

SAFETY
: Our Crime Severity Index is 26.39, well below the next lowest (Port Moody at 43.61), 65 per cent lower than the Metro Vancouver and 63% lower than Canada.

EDUCATION
: Our elementary school, BICS is ranked 8.3 out of 10 for 2015-16 by the Fraser Institute, placing it in the top15 per cent of elementary schools in BC. Secondary and High School students commute to West Vancouver, where the 3 public schools are ranked in the top 30 per cent.
GREEN SPACE
and density: Bowen Island has the lowest density per acre of any Metro Vancouver municipality and is second only to Belcarra in green space per capita
—
over 4 1/2 times the Metro average.
Add to these a rate of growth and property tax rate below the Metro average and Bowen looks very appealing, especially to young families.
Less direct and measurable influences include tourism and social media. The efforts of Tourism Bowen Island have reportedly doubled tourism over the past year, introducing potential buyers to Bowen who had perhaps been unaware of how close to the mainland we are, and who see the island at its most vibrant and accessible. Similarly, the use of social media by Islanders has introduced many mainlanders to the stories, the beauty, and the community that is Bowen Island.
These factors translate into higher prices and faster sales
—
good news for those selling or planning to sell their homes. Barring dramatic adjustment in the BC housing market, those looking to buy a home on Bowen Island can expect prices on Bowen Island to continue to rise. The Bowen Island Home Price Index (rate of change over time) for August 2017 was 18, over 8 times the REBGV region (2.2), which indicates that home prices on Bowen Island may be increasing at a greater than other Metro municipalities.
CURRENT HPI BENCHMARK PRICE
I
ts proximity to the mainland means Bowen will not escape continuing upward pressure on house prices. Limited inventory adds to the pressure but being an island helps to mitigate it. Long term mitigations should include developments with attached homes, multi-family building, rental apartments, and perhaps even manufactured home parks.
Snap Shot OF ACTIVE LISTINGS 

Bowen Island  26 Sep 2017

Active detached house listings: 29
Dollar volume: $77,929,900;
Average listing price: $2,687,238
Median listing price: $1,399,000
Average days on market: 8
       Single Family Houses: 62
       Houses with acreage: 129
Statistics reflect detached homes only in the REBGV housing market.
MLS® HPI measures the rate at which housing prices change over time, taking into account the type of homes sold.
A benchmark home price represents a typical residential property in a particular MLS® HPI housing market.
Rhodes, Timothy, "Bowen Island, a unique and entirely desireable real estate market," Bowen Island Undercurrent, 29 September 2017, Page 9.