Bowen Island is a unique market in Metro Vancouver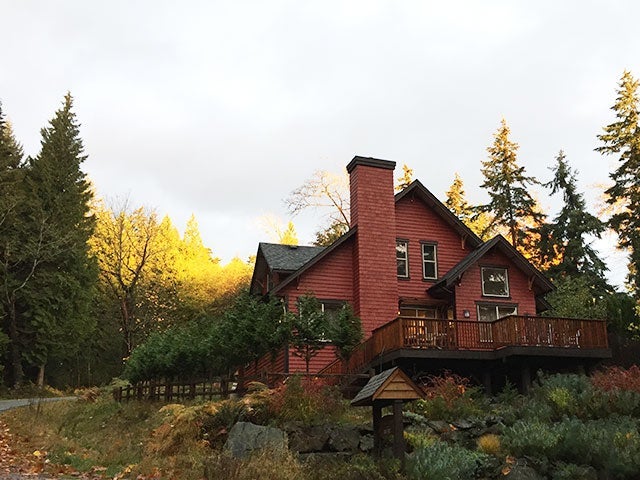 . With few exceptions the island has grown one house at a time. Even today developments tend to offer lots for sale rather than 'spec homes.' As a result, for such a small market, there is a tremendous amount of diversity in the price, size, quality, age, and location of single family detached home.
Bowen ranks in the top
20% of municipalities with the most affordable single family homes in Metro Vancouver
There is very little multi-family accommodation (ownership or rental) on Bowen Island, and like other Metro Vancouver municipalities, affordability can be challenging for young families and first-time buyers; however, Bowen ranks in the top 20% of municipalities with the most affordable single-family homes. Those with equity in a home and looking to right-size, down-size, or even up-size for a growing family, a move to Bowen Island buys more value—with the added bonus of nature at your doorstep.
Buyers should be aware that a REALTOR® in the lower mainland

cannot

represent both the seller and the buyer.

There are many sources available now to conduct your own search and you can choose to be unrepresented but the BC Real Estate Association strongly advises against self-representation. All licensed REALTORS® are required to present the following forms to a prospective client and answer any questions to ensure that the client fully understands the services of the REALTOR®. (These are examples only as the forms can change over time.)
BC has a speculation tax levied on homes which are not occupied by the owner or a full-time renter.

Bowen Island is exempt from the Speculation Tax.

The world being what it is today, Both buyers and sellers are required to complete documentation for the

Financial Transactions and Reports Analysis Centre of Canada (FINTRAC)

. "

An Individual Identification Information Record is required by the Proceeds of Crime (Money Laundering) and Terrorist Financing Act. This Record must be completed by the REALTOR® member whenever they act in respect to the purchase or sale of real estate. It is recommended that the Individual Identification Information Record be completed:




     (i) for a buyer when the offer is submitted and/or a deposit made, and




     (ii) for a seller when the seller accepts the offer.

"
          For Canadian citizens and permanent residents, this identification is typiclly achieved by presenting                  the REALTOR® with Federal, Provincial, or Territorial Government-issued Photo ID.
I work closely with my clients to understand their needs and wishes: size of house, size of lot, architectural and interior style, neighbourhood and amenities, public transportation, and of course budget. Additionally on Bowen there are other considerations: access to water (municipal/community or shallow or deep well) and to waste disposal (municipal sewerage or shared or individual septic field) will determine which neighbourhood is suitable. My earlier career in architectural and interior residential design makes me uniquely qualified to help you through this process and recognize the properties most suitable to your needs and aesthetic.
Often clients come to me pre-qualified for financing; however, for those who have not already pre-qualified this is an important next step, and if required, I can provide referrals. (I do not receive a fee for this service).

When the price range is established (which includes any additional costs including Property Transfer Tax, GST where applicable, etc.), I help you identify properties on Bowen that will match your budget to your needs and wishes. 

All current MLS® listings are available through this website

 and as a REALTOR® exclusive to Bowen Island, I can advise you of the pros and cons of any particular property and neighbourhood. As former Bowen Island Municipality Councillor, I am very aware of zoning requirements and I maintain a close relationship with the municipality to ensure I am aware of pending development permits applications and how they might impact a property.

Once you have selected a property, I will assist you with negotiating a fair market price, the documentation required for a legally binding offer and after acceptance, assist you in arranging property inspection and other services necessary for you to remove subjects, and assist you through the completion and possession process.

As part of the services outlined above and listed in the right column REALTOR® Services to Buyers) I offer my clients who are looking to purchase property on Bowen Island the following:
In depth monthly, year-to-date, and year-over-year Bowen specific market analysis,
Immediate notice of new MLS listings as they appear,

Detailed information on listings matching your parameters, and

Coming later in 2019, password access to my Virtual Office Website, including information on:
 Previous Home Sale Prices,
Withdrawn, expired, suspended, and terminated listings,
Pending sold prices (where no conditions remain other than closing), and
Cooperating commissions
I love showing off Bowen Island and its Real Estate opportunities and talking about its history, politics, future developments, and current issues. Tim Rhodes REALTOR®